YouTube Music keeps track of your listening habits and uses the information to make personalized recommendations and playlists. That's cool, but you might not want everything to contribute to that. The good news is you can pause the history.
Maybe there's an album that doesn't fit with your other music and you don't want it throwing off the algorithm. Or maybe you want to listen to some Christmas music for a couple of weeks without seeing Burl Ives in your recommendations until February. Whatever the case may be, we'll show you how to temporarily pause your history.
RELATED: Want Spotify Wrapped for YouTube Music? Google Has You Covered
Open YouTube Music on your iPhone, iPad, Android device, or web browser and tap your profile icon in the top right.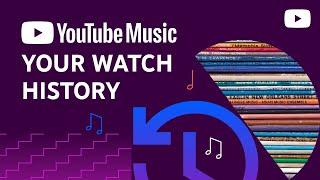 Select "Settings" from the menu.
Scroll all the way down to "Privacy & Location" and tap this option on mobile.
On the YouTube Music website, click the "Privacy" menu option instead.
Advertisement
Toggle the switch on for "Pause Watch History." It says "Watch History," but this applies to music too.
That's all there is to it! Google has buried this option in a strange spot and the language is not super clear, but this will stop your listening from being recorded to your history. YouTube Music may not be as popular as other services, but it has some great features.
RELATED: How to Upload Music to YouTube Music