Having dealt with this issue before for other accessories, I was ready for pairing trouble, using an old AirPort Extreme router that can separate SSIDs. There is no doubt in my mind that this limitation will cause frustrations for many, likely leading to cases where people simply give up trying to pair it.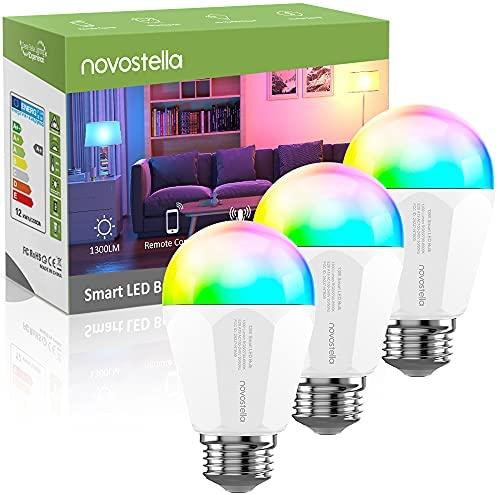 For voice control, the Novostella smart light bulb works with Alexa and the Google Assistant, but unfortunately, Apple's HomeKit is not supported. Support for Siri Shortcuts is available through a Tap-to-Run automation in the "Smart" tab in the app, and once created, you can toggle the light bulb on and off through Siri on your iPhone or HomePod.
Novostella Smart LED Light Bulb: The Bottom Line
4out of 5
Despite some of its flaws, such as lack of 5.ghz and HomeKit support, Novostella's Smart LED light bulb is a great alternative to the more pricey offerings available. At 1,300 lumens, this bulb is one of the brightest around, and it matches its competitors in color reproduction, at 16 million shades of beautiful colors and whites.
Novostella's bulb also features quick response times using the Smart Life app, and even though Siri is not around, having Alexa and Google Assistant support is good enough for most. If you are in the market for a bright, affordable bulb, and know-how to get around the 2.4ghz limitation, then this bulb is undoubtedly worth a look.
Novostella is collaborating with iMore to bring our readers a special exclusive 15% discount for this product. Enter promo code IMORENOVO at checkout to receive this discount at Amazon. Offer is valid from 04/17/20 through 04/23/20.