It takes a lot to stand out in a crowded market, but the three shiny new smartphones from Oppo's Find X3 range have caught our eye.
With prices ranging from £379 to an eye-watering £1,099, they're a far cry from the brand's usual budget handsets.
It's not the first time a typically cheap brand has gone for a premium price, with 2020's Huawei Mate 40 Pro and this year's Xiaomi Mi 11 5G landing firmly in high-end territory. What makes these phones stand out however, is that Oppo has committed to supporting them for three years.
Find out why we think these phones are worth considering.
---
See if any Oppo phones make it into the best phones we've tested, then find a great deal on a phone contract at Which? Mobile Switch.
---
Oppo Find X3 range compared
There are big price differences between the three phones, with extra features on offer if you're prepared to spend more.
| | | | |
| --- | --- | --- | --- |
| | Oppo Find X3 Lite 5G | Oppo Find X3 Neo 5G | Oppo Find X3 Pro |
| Screen size | 6.4 inches | 6.5 inches | 6.7 inches |
| Display resolution | 2,400 x 1,080 | 2,400 x 1,080 | 3,216 x 1,440 |
| Battery | 4,300mAh | 4,500mAh | 4,500mAh |
| Rear cameras | 64Mp wide, 8Mp ultra-wide, 2Mp macro, 2Mp black & white | 50Mp wide, 16Mp ultra-wide, 13Mp tele, 2Mp macro | 50Mp wide, 50Mp ultra-wide, 13Mp tele, 3Mp microscope |
| Front camera | 32Mp | 32Mp | 32Mp wide |
| Ram | 8GB | 12GB | 12GB |
| Storage | 128GB | 256GB | 256GB |
| Price | £379 | £699 | £1,099 |
All three phones come with 5G, so they're futureproofed if you want to take advantage of a 5G contract. None have a card slot, so choose your model wisely as there's no way to increase the internal storage.
---
Browse the best Mobile Phone and Sim-only deals to see what 5G options offer great value for money.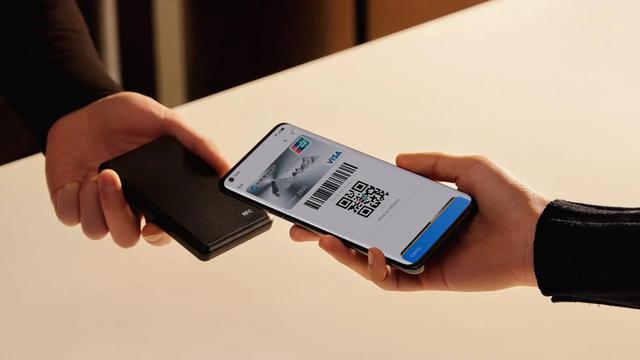 ---
You can get a great phone for around £250, so mid-range models have to offer a lot to stand out from the crowd. With a generous 8GB of Ram and high-resolution OLED screen, this phone is a contender in its price bracket.
The fairly big battery should last long enough to see you through the day and although there's no way of increasing the storage, 128GB will be enough for most people without having to cut down your holiday albums.
Unsurprisingly, it has the least impressive camera set-up of the three phones, but it's not exactly poorly equipped either. The high-resolution wide lens should help you take nicely detailed photos, and the black and white lens should help you take an artistically retro portrait.
Is this cheapest phone as good a performer as the priciest model? Our Oppo Find X3 Lite 5G review has the answers.
Although it's the mid-range model in the series, the Neo is only slightly cheaper than Samsung's flagship Galaxy S21, so it's still a significant investment.
There are several reasons why you might want to buy this pricier phone. The screen size and battery are only slightly bigger than the Lite, but the main improvement is the internal storage, which is twice as big, and an extra 4GB of Ram, which should make the phone run quickly and smoothly..
The addition of a telephoto lens is a nice touch. Smartphone cameras often leave your pictures blurry when you zoom, but tele lenses have had great results in our test lab, retaining a lot of the fine detail in an image.
Find out if the Neo is the phone for you by reading our expert Oppo Find X3 Neo 5G review.
If you are prepared to spend more than £1,000, there are even more added extras on offer. There are a couple we rarely see outside of Apple and Samsung handsets, including wireless charging and IP68 waterproofing (which means it's protected against water damage when submerged for up to 30 minutes in water less than 1.5 metres deep).
You also get a bigger screen, taking it up to a giant 6.7-inches – perfect for catching up on Netflix on your commute. You should find videos even more immersive thanks to the extra pixels that Oppo has packed in.
It's the camera set-up that has us the most excited. As well as a telephoto lens, it has a microscopic camera that can zoom up to 60x, which should help you capture wildlife in perfect detail. Extra features are designed to make colours as vivid as possible, with AI Scene Enhancement that automatically adjusts the tones in your landscape shots to bring the image to life.
Read the full Oppo Find X3 Pro 5G review to see if this phone lived up to our high expectations when we took it to our test lab.
---
Use our phone support calculator to see whether your handset is still getting updates, and how long you can expect updates for on a phone you're looking to buy.
---
Security updates: best and worst brands
When you're shopping for a new phone, it's not just the hardware you need to consider. If you're looking to keep your handset beyond a typical two-year contract, you want to make sure that your device won't stop receiving crucial security updates before you're ready to upgrade.
Unfortunately, most brands offer just two years of manufacturer support – and that's from the day it's released, not the day you buy it. This might be acceptable to you if you're buying on the budget end of the spectrum, but when phones tip over the £600 mark, you might want to hang onto them for longer.
Oppo's recent announcement that it will support the Find X3 range for three years means it's worth considering its pricier phones. See below for how this compares to other brands:
Although the Find X3 range will be supported for longer than most brands on the market, it still has a way to go to get to Samsung or Apple's level.
Find out which mobile phone brands offer the best security support, and why we remove Best Buys from out of support phones.