Most smart lighting does roughly the same thing, giving a wider choice of color and temperature options than traditional dumb bulbs. The Lifx Clean does all this but goes one step further: its HEV (high-energy visible) light mode can also kill off bacteria.
With most of us now more aware of the importance of keeping clean, this smart bulb seems like it could be a great way to add automatic cleaning into our lives.
Long cleaning schedules, the need to put the bulb close to the area that you're cleaning and the fact it only kills bacteria (not viruses) make this bulb less than ideal.
Read on for our full Lifx Clean review to find out more.
Lifx Clean: Installation and features
Externally, the Lifx Clean looks much like the company's other smart bulbs, and that flattened off head is instantly recognisable.
It's available in both B22 and E27 formats, suiting light fittings in both the US and UK.
Once plugged in and turned on, the bulb has to be connected to your Wi-Fi network. Using Wi-Fi, rather than a smart home protocol such as Zigbee that Philips Hue uses, has its ups and downs.
On the plus side, you don't have to have a hub for the bulb to work, so the cost of entry is lower. The downside is that your Wi-Fi network up has to be up to work, you need a good signal where you put the bulb and you need third-party controllers, such as the Flic button, if you don't want to use an app.
Hue bulbs also have one important thing: default power-on behaviour. If you use a regular light switch with Hue lights, you can choose how they turn on.
With the Lifx Clean, the bulbs turn back on using their last setting, which makes them more fiddly to use if you want to use them like traditional bulbs.
Once connected to the Lifx app, you get the level of control that you'd expect: you can group bulbs into rooms, turn the light on and off, adjust brightness, color and temperature.
There's a huge number of scenes to choose from, with both static and dynamic options, plus you can create your own.
Schedules are there to let you automate your light, plus you get the special Day & Dusk setting, which adjusts the light's temperature to match that of daylight throughout the day.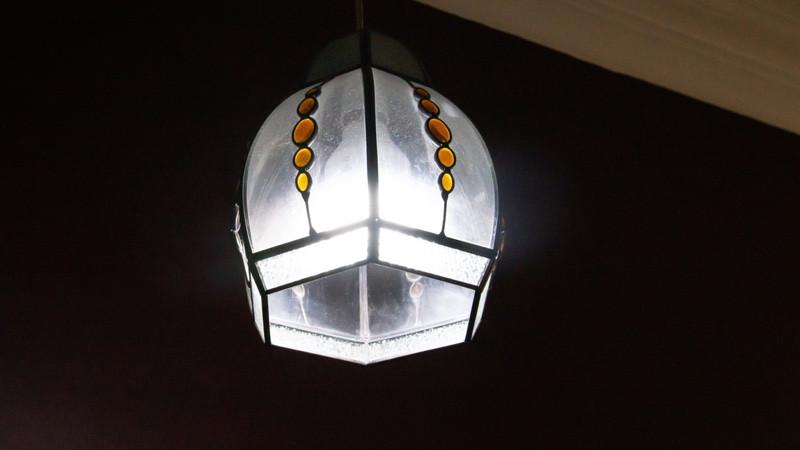 Lifx has one of the best apps available, making all of its features and settings easy and intuitive to use. I'd say that this app is up there with the Hue one for the level of control that you get.
So far, so standard, but this bulb has a special mode: the clean cycle.
This turns on the HEV light, which is used to kill bacteria. You can either turn on the cleaning cycle for a set period, or you can use the scheduler to run the bulb in its cleaning mode at specific times.
Lifx Clean: Integrations
As one of the big names in smart lighting, the Lifx Clean has some of the best third-party support, with both Google Assistant and Amazon Alexa control available.
Apple users can add the bulb to HomeKit to give control via the Home app and Siri, although the bulb is not compatible with Apple Adaptive Lighting, which adjusts color temperature through the day; you have to use the similar Lifx feature via the app instead.
Smartthings and IFTTT support are available, too, so you can automate your bulbs, add them to routines or control them with third party switches and controls.
Lifx Clean: Performance
As a regular smart light bulb, there's a lot to like about the clean.
It goes from 1500k (candle light) up to 9000k (a bright blue light), which is very bright. In temperature modes, this bulb is more than good enough to replace a standard incandescent bulb.
In addition, there are 16-million colors to choose from. color reproduction is great across the range and brightness is good, too.
In Clean mode, things are more complicated. HEV light might look similar to UV-C light, but it's quite different. UV-C light is harmful to living things, so shouldn't be used when people and animals are in the room; that's the reason that the Philips UV-C Disinfection Desk Lamp has a motion sensor on it, so it can cut power when movement is detected.
This may seem like a bonus for HEV, which has no ill effects for people. Yet, the flip side is that HEV hasn't been proven for killing viruses, such as COVID-19, only bacteria. And, HEV takes a lot longer to kill bacteria than UV-C.
How long depends on the type of bacteria and how close the bulb is placed to the items you want to disinfect. Lifx commissioned research to see how effective the bulb is, testing on E. coli and S. aureus.
At 1.3ft away, the bulb eliminated 90.32% of E. coli in two hours, but at 4ft it eliminated just 46.88%. With S. aureus, 20.57% was eliminated after two hours at 1.3ft, and 31.84% at 4ft.
Running for longer at a closer range improves things: 12 hours at 1.3ft was enough to eliminate 99.54% of E. coli and 98.67% of S. aureus; at 4ft over the same time period, the bulb could eliminate just 84.62% of E. coli and 73% of S. aureus.
Realistically, then, sticking this bulb in a standard light fitting may not work for you, as the Lifx Clean could fall out of its tested range. In my Victorian house, the high ceilings don't suit this bulb at all.
An anglepoise lamp makes more sense, as you can point the bulb at the items that you want to clean, say your phone and keys, or your desktop setup. Even so, you need to run the lamp for a long period: Lifx's research suggests at least eight hours, if not 12. They're both long periods that may not prove particularly achievable.
---