Smartphones are no longer phones first and foremost. They've become command centers for the high-tech demands of day-to-day life. Everything from Web browsing and picture-taking to instant messaging and credit card transactions can be done from one little device.
But one holdout of the analog world has innovators and entrepreneurs scrapping for a digital solution: the centuries-old lock-and-key. It makes sense: Why not fuse those three most essential personal possessions — phone, wallet and keys — into a single device?
Unlike the phone or wallet, though, the challenge here is to replace not just a single house key, but your entire key chain — otherwise, what's the point? If you add smartphone functionality for just one or two locks, all you've done is complicate your key situation.
For this reason, many analysts foresee slow market growth, especially when it comes to domestic use of smart locks.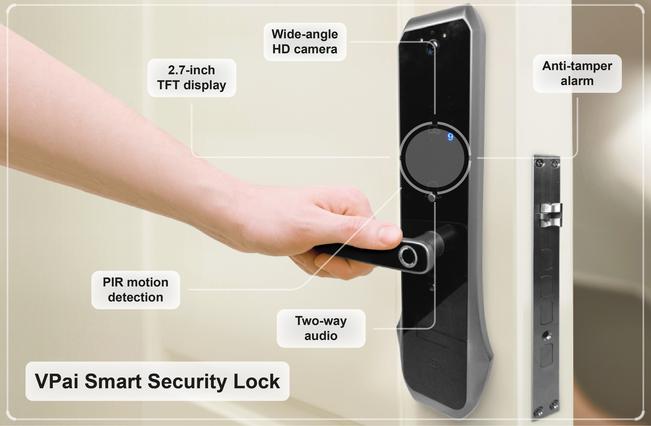 "Locks and doors (have) long life cycles," says Aapo Markkanen, a senior research analyst at ABI Research. "Apart from newly built places, the addressable market is going to expand rather slowly."
Despite an uncertain outlook, the market is rife with competition. Kevo, Bitlock, Lockitron, UniKey, Goji, KISI, ECKey and August Smart Lock are a few of the start-ups attempting to improve on the traditional house key.
In New York City, KISI has developed a virtual key system that allows apartment tenants and office workers to monitor and control door access through a mobile app. The problem, though, is that it requires a substantial installation process that may discourage landlords from upgrading.
There are other issues, too. Tenants using KISI are still left with "dumb" keys for their bikes, cars, safes or offices. Then there's the question of what happens if the battery on your phone dies. This doesn't seem preferable to a one-and-done magnetic card lock for the office or even a set of hard keys.
The problem isn't confined to hotel systems. At this year's Def Con conference in Las Vegas, a team of hackers demonstrated the vulnerability of an average smart home by successfully breaching not only the front door lock, but also the very hub that coordinates home-automation devices.
Despite all this, Markkanen is cautiously optimistic about the future of smart locks. He points to the fact that, when it comes to break-ins, committed intruders don't often give up simply because of a tough lock, especially in homes with wooden doors and street-level windows. When it comes to the security differences between digital and physical locks, he says, "it's pretty much the status quo."
For more product reviews and news, visit Reviewed.com, a division of USA TODAY, and follow @ReviewedDotCom on Twitter.