Canadians have the right to buy wireless devices like a smartphone without being locked to a service provider's network. All phones sold in Canada since December 2017 are already unlocked. Older devices can be unlocked by the wireless carrier at no cost to the customer.
---
Unlocking your wireless device lets you shop around for the best cell phone plan without having to buy a new phone. New devices must be sold unlocked, and older phones can be unlocked for free. You need to confirm your phone will work with the new carrier's network technology and they have wireless coverage in your area. Unlocking your device opens your options with no risk to your phone.
How Do I Unlock My Phone For Free?
---
You will need the following:
Note that iPhone unlocking is completed by Apple. Once your carrier has confirmed that they will unlock your iPhone there may be a delay as Apple processes the request. This could take a few minutes or a few days. Your carrier will be able to update you on the status while you wait.
Back up your iPhone data. The next step may require you to erase your iPhone and run the setup process.
This is a lot of tech to understand, but you're not alone. Your best option is to simply call your cell phone carrier for help or walk into a store and ask them to do the work for you. Your carrier may also require the:
Remember: Carriers cannot charge you to unlock your device. It's your right, and it's free.
What If I Didn't Buy From A Wireless Carrier?
---
Apple, Google, and 3rd party resellers like Best Buy and Wireless Wave can sometimes get you a better price or exclusive deals. However, they can't help you unlock your phone.
No matter where you bought your device, contact your wireless carrier (Rogers, Bell, Telus, etc.) to unlock your phone. Your carrier is the company you pay monthly for your cell phone service.
Google phones (Nexus and Pixel) are factory unlocked. You can take them to any carrier that supports the technology. When you sign up to a new carrier they'll help you find out if your smartphone will work on their network.
Apple iPhones are usually unlocked if they were bought outright, but some phones sold before 2018 are locked to a carrier if they were bought on a 2 or 3-year contract.
If you bought your phone from a private seller, insist that it be unlocked first. Depending on the situation, carriers may not unlock a phone for free if the original owner cannot be contacted.
What is Unlocking?
---
Cellular phones are expensive technology. To help make them more affordable to new customers carriers like Bell, Rogers and Telus would commonly offset the cost by locking a phone to their network. Instead of paying $600 for a new phone, new customers could pay $0 down in exchange for agreeing to a 3-year contract which had the price of the phone built into the monthly payments. The phone was then 'locked' to the network so even if you ended the contract, the phone would not work with competing services; forcing you to buy a new phone.
Unlocking a wireless device lets your phone work on any network that has compatible technology.
Is Unlocking My Cell Phone Legal?
---
If you bought your phone for use on Canadian cell phone networks, unlocking your device is 100% legal.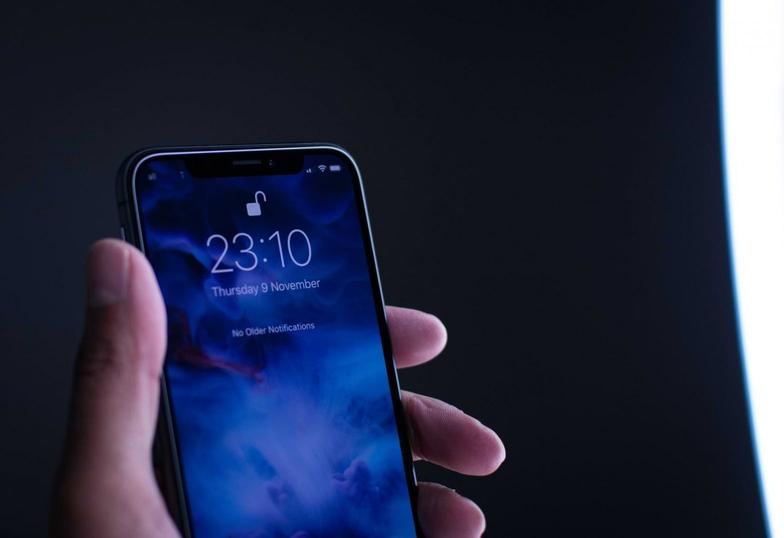 You may read web pages that say it's illegal to unlock your phone, but those are usually referring to the cell phone market in the United States.
The Digital Millennium Copyright Act (DMCA) is an American law that ensures that the firmware (such as the operating system) on a cell phone is owned by the carrier. Not the consumer. Even if you've paid upfront for that smartphone, in the US the software on it is still partially owned by whatever wireless phone company you're connected to.
In Canada, once you take possession of the cell phone then it's yours. Period. Even if you buy it on a 2-year term, you have the right to use it on any wireless phone carrier in Canada at any time.
If you've moved to Canada and want to use your smartphone you bought from AT&T, T-Mobile or another American carrier, our sister site can help you. Read our guide and find out how to unlock your US cell phone and use it anywhere Canada.
Why Should I Unlock My Cell Phone?
---
There is no rush to unlock your smartphone. If you are happy with your wireless provider you may choose to leave your device locked. If you do choose to move to another carrier later you'll still have the right to unlock your phone at a later date.
However, there are often good deals on carrier plans if you shop around. When you "Bring Your Own Phone (BYOP)" then most carriers let you save $10 or more per month. You may have to pay off any remaining Tab or discount you from when you bought your phone, but that's only to close out your account. You don't have to finish paying off your device to get it unlocked.
The big three national wireless carriers also have sub-brands that have marketing which targets a younger demographic. Bell owns Virgin Mobile, Telus has Koodo and Public Mobile, and Rogers provides service for Fido and Chatr customers. All of these companies will usually have network and customer service that is at least as good as their parent companies, and frequently for a lower monthly fee. If you move from a major carrier to a sub-brand (e.g. move from Bell to Virgin Mobile or vice versa), then you don't need to unlock your phone since you're not changing networks.
Unlocking your device also opens you up to regional carriers like Freedom Mobile, SaskTel, BellMTS and Videotron. All these carriers let you roam outside their main coverage area and across Canada.
If you often travel outside the country, you may want to unlock your phone and use cheaper plans while abroad; some carriers will even let you subscribe on a daily rate. Different carriers like T-Mobile, Verizon, Sprint, and AT&T sometimes use different and incompatible technology. Even if your phone is unlocked, call first to make sure it will work with the wireless provider you plan to use.
Once you're ready to move on, selling your old smartphone privately can benefit from unlocking your phone first. With three major carriers in Canada (and a dozen more small ones) you can more than triple the number of potential buyers by simply unlocking your device first.
With at least 1GB data| Filters
| | Plan | Inclusions | Price | |
| --- | --- | --- | --- | --- |
| Shaw Mobile | | | $10/mth + $45 Upfront | Go |
| Freedom Mobile | | | $25/mth + $45 Upfront | Go |
| Cityfone | | | $27/mth | Go |
| SimplyConnect | | | $27/mth | Go |
| Fizz | | | $31/mth + $10 Upfront | Go |
| Fido | | | $35/mth | Go |
| Virgin Plus (previously Virgin Mobile) | | | $35/mth | Go |
| Koodo Mobile | | | $35/mth + $5 Upfront | Go |
| SaskTel | | | $35/mth + $45 Upfront | Go |
| Videotron | | | $40/mth + $45 Upfront | Go |
View Full Results
~ Last Updated 2022-03-20Powered By Comparisons Powered ByHow WhistleOut Works
How Much Will it Cost to Unlock My Phone?
---
Unlocking your Canadian cell phone is free. In June 2017, the Canadian Radio-television and Telecommunications Commission (CRTC) updated the Wireless Code of Conduct to address a number of common consumer complaints. One of them was the cost to unlock a phone, even after a customer has fully paid for the device. The government agency established that all wireless carriers must follow these rules:
Can My Carrier Refuse to Unlock?
---
There are some circumstances where a carrier may refuse to unlock a device, but this usually has to do with stolen phones or unpaid bills. If your phone has never been reported stolen and your account is in good standing there should be no issues having your wireless device unlocked.
We at WhistleOut have heard from a number of users who tell us that phones on corporate plans will be charged a $50 fee. Don't pay it.
There may be some confusion around exactly who owns the phone; you or the company. However, no cell phone carrier should charge for unlocking a phone.
If the phone was sold after December 1, 2017, it should not have been locked to a single carrier in the first place. If it is locked, it should be unlocked immediately and without cost (as long as the phone has not been reported stolen or lost).
If the phone was sold before 2018 and they refuse to unlock it based on corporate ownership, have them confirm who has ownership and how it can be unlocked for free.
Is My Smartphone Locked?
---
Some devices are "factory unlocked" which means they've never been locked to a single carrier. Google-branded phones (like Nexus and Pixel) and iPhones bought directly from Apple outright are usually factory unlocked.
If you recently bought another brand like Samsung, LG, Sony or Motorola, it should be unlocked right out of the box. Some older stock from before 2018 may still be locked but you must be provided instructions and a code to unlock the device at the time of purchase; usually via a sticker on the box.
One way to tell if your device is unlocked is to take out your carrier's SIM card and swap in one from another cell phone carrier. When you boot up your phone, it will ask for an unlock code. Contact the carrier who sold you the device to find the code.
Can I Use a Third-Party Unlocking Service?
---
You may see third-party unlocking services that charge a small fee ($7 to $20 or more) to unlock your device. This was often the most affordable way to unlock your phone prior to the CRTC's changes to the Wireless Code of Conduct in 2017; although it came with some risk. You often have to pay up front and wait a few hours or a few days to find out if they're going to send you an unlock code.
WhistleOut does not recommend using third-party unlocking services in Canada. We've used them before and many are trustworthy, but there is no reason to pay for a service which your carrier is obligated to provide for free.
Does Unlocking My Phone Affect Security?
---
Unlocking will not affect the security put in place on your wireless device. Unlocking is commonly confused with "jailbreaking" or "rooting" your phone.
Unlocking lets you use your phone on compatible wireless networks run by other companies. Unlocking your phone through official channels (such as your mobile carrier) will not void your warranty.
Jailbreaking (Apple devices) or Rooting (Android devices) lets you run unauthorized software on your phone. It can add extra features but also opens you up to malicious software. Jailbreaking or rooting your smartphone is not required when switching your wireless device to another carrier.
Have any questions we missed? Comment below and we at WhistleOut Canada will try our best to answer them.
WhistleOut Canada Weekly Newsletter
Our NEW weekly newsletter informs our readers about the discounts, news and hottest cell phone plans that shape the market. Subscribe today so you never miss a deal.
Cell Phone News & Deal Alerts
---
Please complete all fields to subscribe.
An error has occurred. Please try again.
Get the best deals, news and tips delivered directly to your inbox.
Success! You are now subscribed.
Your Email AddressYes - Please send me news and deals - but hold the spam! I have read the WhistleoutPrivacy Policy and I understand that I can unsubscribe if I want.
Thousands of cell phone plans unpacked. All the facts. No surprises.