We may earn a commission for purchases using our links. Learn more.
Get physical!IKEA's affordable smart button toggles TRÅDFRI and HomeKit accessories with a press.Christopher Close
Source: IKEA
What you need to know
After appearing in stores earlier this year, IKEA's TRÅDFRI Shortcut Button is finally available for purchase through the retail giant's online store in the United States. Spotted today by u/Mggn2510z on the HomeKit subreddit, the TRÅDFRI Shortcut Button brings convenient physical controls to smart home accessories at an affordable price.
Start the day in the best way with a push of a button – have the shortcut button next to the bed to turn on the lights, roll up the blinds and play your favorite morning song to wake up to. Place the shortcut button by your front door, so when it's time to leave you can turn off all lights in your home with just a push of the button.
Source: IKEA
IKEA's wireless Shortcut Button is incredibly compact, measuring just over 3-inches wide, and it runs on a single coin-cell battery thanks to Zigbee connectivity. The Shortcut Button supports two actions, a single and a long press used to toggle TRÅDFRI accessories like the FYRTUR, our pick for best HomeKit smart blinds, as well as the company's smart lighting line.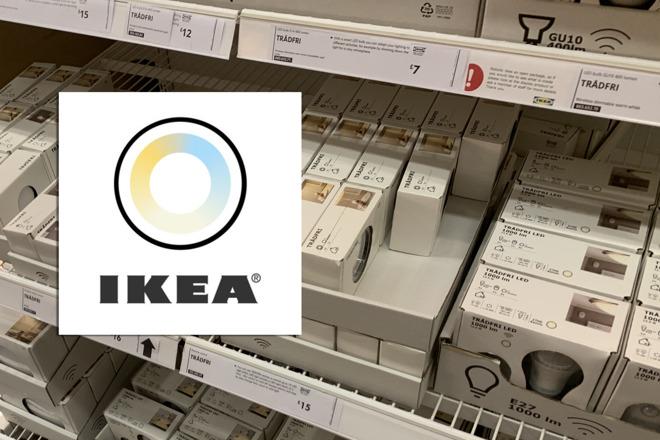 Source: IKEA
The TRÅDFRI Shortcut Button also supports HomeKit integration when paired with the TRÅDFRI Gateway. Like the best HomeKit buttons and remotes, the button supports assigning scenes and accessory-specific actions. Plus, with automation, the Shortcut Button can go well beyond just two actions.
To make identification easier, IKEA includes a set of six stickers to go along with the button. IKEA provides three printed stickers that depict everyday uses like toggling lights and three blank stickers for customizing it to your needs.
IKEA's TRÅDFRI Shortcut Button is available now for $7.99, although it appears that its availability is limited to select locations according to the product listing. The TRÅDFRI Gateway retails for $35 and is available in a variety of lighting and control bundles.
Convenient controls
IKEA's TRÅDFRI Shortcut Button is perfect for those times where having physical controls is just more convenient. Turn on your TRÅDFRI lighting or open a HomeKit blind with just a press.
We may earn a commission for purchases using our links. Learn more.
From the Editor's desk
This week in Nintendo news, the first wave of the Mario Kart 8 Deluxe Booster Course Pass released. Additionally, fans discovered that Nintendo had filed trademarks for retro games as well as submitted a controller patent. Plus more Nintendo news.
inside mac studio
Max Tech has become the first creator to break open Apple's new Mac Studio, revealing that the Mac Studio might well be unofficially user-upgradeable.
My wallet is crying
The Switch's five-year anniversary has come and gone, with no price reductions for games in sight. When it comes to making their products accessible to those from all walks of life, Nintendo is doing a poor job.
Light alternatives
Philips Hue may offer one of the best smart lighting systems on the market, but its light strips have some worthwhile competitors. Here's a look at the best alternatives to Philips Hue light strips!