'Tis the season for bright and colorful Christmas lights and National Grid has some advice to being more energy efficient this holiday season.
Everybody loves a big, beautiful Christmas lights display, but National Grid said outdated lights and insufficient connections can be a drain on your energy bill.
"Holiday lights capture everyone's attention and you might not think of it as an opportunity for energy efficiency," said Melanie Littlejohn, National Grid Vice President for New York.
"But, taking some simple steps can reduce the energy you use and what you spend to celebrate the season."
One thing National Grid suggested is upgrading your lighting. Most people hang on to the same old strings of lights they've used for years, if not decades. National Grid said upgrading from traditional incandescent mini-bulbs to LED bulbs can make a big difference to both the environment and your energy bill. Officials said LEDs use up to 90% less energy and can last for 25 times longer.
Incandescent bulbs also pose a fire hazard because they become warm to the touch while turned on, whereas LED bulbs always stay cool, officials said.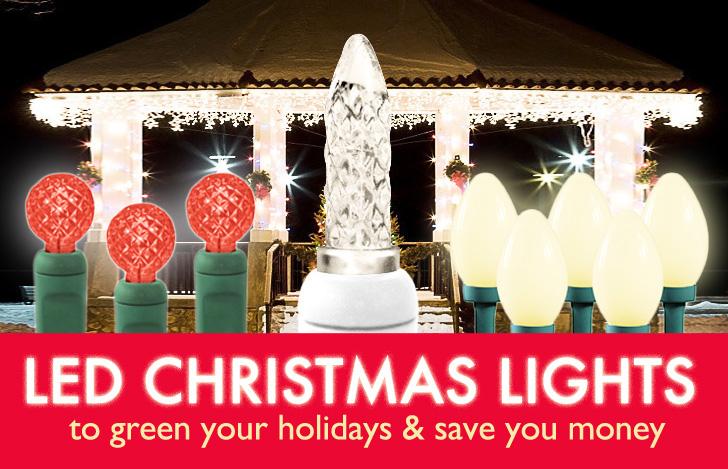 National Grid also suggested switching away from regular power strips, which still use power even if the lights are turned off. National Grid said upgrading to an advanced power strip better controls energy consumption when lights are turned off. Officials also suggested using a timer or smart plug to automatically turn lights on and off.
Other holiday energy-saving tips from National Grid:
• Skip the inflatable yard decorations. National Grid said the big, inflatable yard ornaments are among some of the largest energy consumers, with up to 150 watts per hour, and perhaps even 200 watts per hour if the decoration is animated. Just one inflatable could add as much as $12 to your monthly utility bill, officials said.
• Make smart choices when cooking. Double check your holiday recipes to determine the right tools for the job, including possibly smaller appliances or a pan and burner while cooking. Slow cookers and electric pressure cookers use less energy than ovens, officials said.
• Safely decorate the Christmas tree. Electricity and lighting accounts for 45% of Christmas tree fires, according to the National Fire Protection Association. Make sure natural trees are well-watered to prevent the heat of light bulbs from starting a fire. Decorate the tree in moderation and don't overload the branches. Keep extension cords and strings of lights away from the tree stand and the water bowl. Never use electric-powered decorations on fake trees with metallic needles or branches.
• Look up before decorating outdoors. Do not hang decorations near or on electricity supply lines. Keep at least 10 feet between decorations and any power lines.
• Stay safe outdoors. When decorating outside the home, only use lights and other fixtures that are labeled and rated for outdoor or all-weather conditions. Keep outdoor cord connections dry by using waterproof cord covers or by keeping them off the ground. Plug exterior lightning into ground fault circuit interrupters, which are available at hardware and home improvement stores.
• Don't overload your circuits. Check the fuse or breaker panel to determine capacity before plugging in decorations. Never double-up on extension cords.
• Practice lightbulb safety. Unplug lights before going to bed or leaving home. Do not use strands of lights with burned out or missing bulbs to reduce the risk of electric shock.