D-Link has announced its Wi-Fi Smart Plug will now work with Google Home and Google Assistant so users will be able to turn their devices on and off using their voice.
The D-Link Smart Plug (DSP-W215) plugs into the wall with the product you want to control then being plugged into the D-Link's power point on the front of the device.
Not only can you turn the connected product on and off, you can also monitor its power consumption.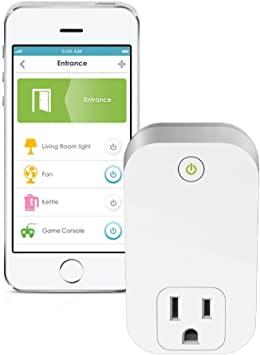 The D-Link Smart Plug can also automatically turn off overheating appliances thanks to its built-in thermal sensor.
With Google Assistant and Google Home connectivity you can manage appliances at home or when you're out and about just by using your voice.
Simple say "OK Google" followed by the command to turn the plug on or off.
To configure the device to work with Google Home and Google Assistant, go into the settings of the Google Home or Google Assistant app and select home control and connect to the D-Link Smart Plugs.
D-Link is planning on releasing more of its connected product range to work with Google Assistant and the Google Home speaker.
The D-Link DSP W215 Smart Plug is available now and is priced at $49.95.