Consistent good nights of sleep is one of the most powerful recovery tools there is. For many, those coveted eight hours of sleep a night doesn't come naturally. On World Sleep Day, we look at five products, high tech to all-natural, to help you fall asleep faster, rest better and wake up feeling more refreshed.Nanoleaf Shapes Hexagon lights
Personalise your sleep ambience with customisable lighting that doubles as a decorative light wall display with Nanoleaf's Shapes Hexagon lights. The smart lighting fixture can be arranged in any number of ways, and all settings can be controlled via mobile devices. The system is also fully integrated with Apple's HomeKit.
The LED lights are adjustable to varying colours and brightness, with the smart option to dim or gradually light up to help users fall asleep and gently wake up.
Morphée guided soundbox
If you love ambience sounds or enjoy guided meditations but prefer not to bring connected devices into the bedroom, here's a 'low-tech' solution. The non-digital Morphée is a wooden soundbox loaded with 210 relaxation lessons, each available in a male or female voice.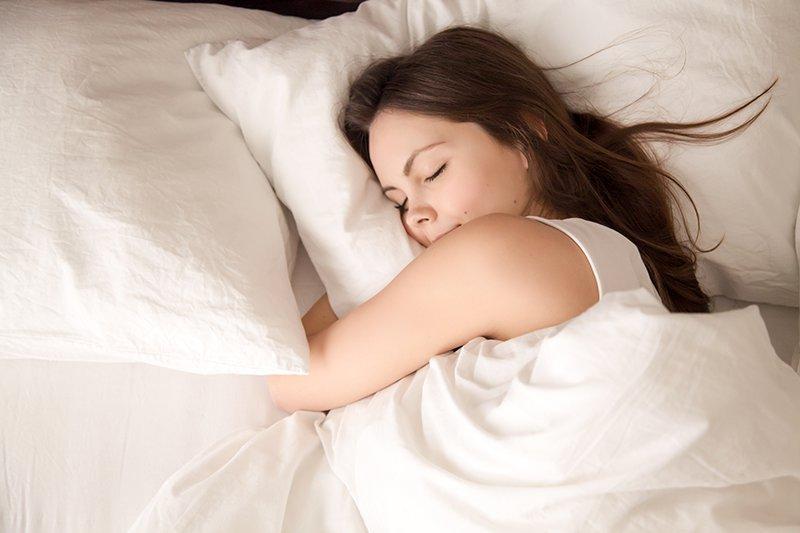 The eight themes include sounds from nature, guided visualisations and breathing sessions.
Deep Sleep Pillow Spray
This Works' lavender-scented spray not only smells good but will send you into a restful sleep. The Deep Sleep Pillow Spray is a cult favourite infused with sleep-facilitating essential oils and herbal extracts, including patchouli oil and wild chamomile flowers.
Fourfive CBD Easy Sleep Bundle
It's perhaps no surprise that CBD oil, when used correctly, can help with chronic insomnia or just provide that little extra bit of clarity and relaxation before bedtime. CBD brand fourfive takes it one step further with its Easy Sleep Bundle that supplements its CBD oil with an Omega 3 capsule to strengthen your endocannabinoid system. Best taken an hour before bed, CBD oil is said to help users fall asleep faster as well as enhance the quality and quantity of sleep. Bose Sleepbuds II
If you require that perfect balance between silence and ambience to doze off, in-ear devices are likely the best option. Bose's Sleepbuds tested to help users fall asleep faster by blocking distractions, everything from snoring partners to environmental noises, activating deeper REM sleep.
These earbuds come with a library of 50 soothing sounds accessible through the Bose Sleep app and an alarm function.