Interdealer broker TP ICAP has become the latest institution to take advantage of the Monetary Authority of Singapore's (MAS) initiative to boost the region as a major trading hub.
Using MAS' support, TP ICAP will launch a foreign exchange electronic trading platform into the region later this year using its Fusion interface. It will initially offer one month non deliverable forwards (NDFs) with plans to expand this to include FX forwards and additional tenors in Asian NDFs later."With Fusion FX, we are migrating TP ICAP's various FX products and brands onto platform; it therefore makes strategic sense to launch it in Singapore, given its standing as the third largest FX trading centre globally and the largest in Asia," Phillip Currie, managing director, e-Solutions at TP ICAP told The TRADE."Doing so will enable us to secure valuable screen real estate on Trader desktops, enabling TP ICAP to deliver new markets and trading services to our clients at pace. It also forms proprietary market infrastructure in the form of our API, where the aggregation of products makes it highly beneficial for clients to connect, consume market data, and provide low touch order flow. We believe this fully-electronic market effectively sits alongside our hybrid broker screens, and benefits the vast number of traders who connect into Fusion every day.It's aimed at giving the dealer community an alternative venue for large size risk transfer, with high quality liquidity supported by our global network of brokers."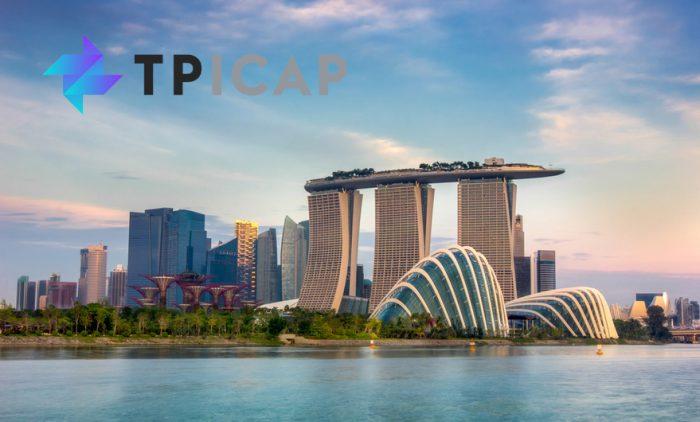 The launch comes as part of MAS' ongoing strategy to boost Singapore as a global trading hub, having already enlisted the services of several other major institutions in a bid to do so.
Most recent was RBC Capital Markets which launched an eFX server and pricing engine in the region in September last year, joining Nomura and Northern Trust who also launched FX trading engines in 2021. Other institutions to take advantage of the scheme and launch engines in the region include Macquarie, Goldman Sachs, Barclays, Deutsche Bank, BNY Mellon, JP Morgan, BNP Paribas, Jump Trading and Citi.
Elsewhere several firms have continued to bolster their operations in the region Optiver and GAM Investments which launched new offices in April and May last year respectively.
"Singapore is geographically well-positioned to offer low latency connections to regional markets, and TP ICAP's multi-dealer Fusion FX platform will enable market participants from across the Asia-Pacific region to benefit from an improved trading experience," said Lim Cheng Khai, executive director, financial markets development department of MAS, in a statement.
Tagged: Monetary Authority of Singapore, TP ICAP