One of the biggest complaints about junior soccer is that parents are forking out a lot of money, but don't feel like they are getting a good return on their investment.
In any other business, if you flash the dollars, you would expect quality service. Soccer clubs are more than a business, but need to start thinking of families as more than just money trees – they need to be given the proper 'customer experience'.
FacebookTwitterWhatsappRedditEmail Share
While parents shouldn't be seen as just customers, remembering that they spend their hard-earned money for kids to play soccer is something to keep in mind.
The cost of playing soccer won't go down any time soon, it's a revenue stream for those higher above and unless monies from other sources (e.g. sponsors) flow through, no one is going to give it up.
Making sure parents and kids get more bang for their buck is the only solution.
AdvertisementAFL
"Parents don't mind spending money as long as we and our kids get something for it," said Andy Soliman, whose son plays junior football in Western Sydney. "Personally my wife and I enjoy watching our kids play, having a coffee with other parents. It is a nice way to spend a Saturday morning.
"Would we like more? Of course, but not sure what that is.
"My brother's daughter plays Aussie rules for a local club and I must say what they do is pretty cool. I think it's cheaper than soccer but they get a lot of bells and whistles with it which makes it even better."
Advertisement
An under 12s Aussie rule community game between Ingleburn Magpies and Campbelltown Swans I attended a few years ago underlined this notion. It was a fun way to spend a Friday night.
Everyone and everything was so organised. It ran like clockwork and the attention to detail was brilliant. It was a wonderful experience for the kids and their parents, all run by volunteers too.
The coach had a proper bib, showing he was the coach. He had a magnet board and there were proper chairs for the kids on the bench. There were runners, medical staff, water carriers all with properly coloured bibs.
The kids ran out to their club song playing in the background. They had banners – and have milestone banners when kids play 50 or 100 games. Strewn across the fences were junior premiership flags the club had won.
Advertisement
It was a taste of what AFL stars get to experience. The kids revel in getting a hint of what their heroes experience when they play in the big time.
The ground manager kept everyone in line and ensured things went smoothly. There was a proper scoreboard. There was even music playing from the speakers. The ground was well maintained and looked great under lights. The umpires were a mix of young and old. The canteen was well run.
It was a great night's entertainment. And – again – it was an under-12 community game.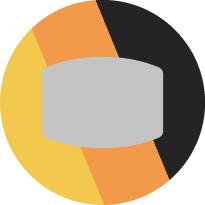 "That sounds like good fun," says Soliman. "Credit to the AFL, they have really grown in Sydney.
Advertisement
"I know GWS Giants and Sydney Swans do loads of clinics and come to schools. Kids can then connect with players and then want to watch them on TV and go to games."
The parents at Ingleburn loved spending time at their club. They spoke of how going to the footy with their kids was great fun and not a chore. They explained how organised it was, meaning they could sit back and just enjoy.
What was also good to hear was how these junior clubs were closely linked to the Giants, who run academies and provide pathways. The Giants also run sessions for junior coaches who can actually meet the club's senior coaches and get tips and suggestions.
The Giants also have gala weekends and give kids a chance to play little league on AFL matchdays. It is all well organised!
Advertisement
Leon Cameron (Adam Trafford/AFL Media/Getty Images)
To show how much attention to detail the AFL gives to experiences for children, the AFL Players Union ensures players get proper training on how to coach kids as part of their Collective Bargaining Agreement. This ensures the players know what they are doing and ensure the kids get full value and better experiences out of the clinics.
A number of A-League clubs have been criticised for their lack of community connections. Many insist they go to schools and local clubs but it isn't enough. COVID has made this space more challenging to be fair, but even before March 2020, this was an issue.
APL CEO Danny Townsend intends to work on this as part of his strategy to re-engage football fans to the A-League. Though the A-Leagues are independent, FFA needs to work closely with them to connect grassroots to our top level.
The AFL, along with their volunteers, deserve tremendous credit. The league has spent a lot of money to make sure all the right resources, infrastructure and support are put in place for volunteers, clubs and parents so that they enjoy their experience. A smart business move.
There are plenty of soccer clubs around the country that work hard at matching this. Many want their juniors and parents to feel a part of the fabric of their club. Many club committees bend over backwards to ensure parents are getting bang for their buck. However the lack of volunteers makes it hard.
FA and State Member Federations do not invest anywhere near the resources they should. Throwing money at the problem won't fix it but it certainly helps. Investing in good coaches, infrastructure, pathways, good experiences and so on keeps people attracted to the game.
Sports opinion delivered daily
By building better connections between clubs, parents and the game of soccer itself, you are likely to get more volunteers and more 'qualified' volunteers at that – people who know what they are doing and can perform their role so that the 'clients' (i.e. parents) are kept happy and thus have no issues paying their fees.
Far too many soccer parents think of themselves as a money train. They clearly aren't getting the customer experience.
The AFL's broadcast deal in 2015 generated $2.5 billion, plus a $946 million extension in 2020. The APL and FFA have a $300 million deal that was signed last year. Therein lies the difference.
There is only one way for soccer to catch up: improve the customer experience. And it starts at the grassroots level.