Over in Vegas at CES 2022 (probably), Sengled has revealed one of the most bizarre smart light bulbs in smart home history.
The Sengled Smart Health Monitoring Light looks like a regular smart light bulb - and it is, to an extent, it works over Wi-Fi or Bluetooth - but that's not really the case.
As you may have guessed from the name, it's also capable of monitoring your health. Yes. Indeed.
Much like the 2nd-gen Google Nest Hub, Sengled's clever bulb uses radar tech to keep tabs on a range of human biometrics; things such as heart rates, breathing rates and temperatures.
Team up a few Smart Health Monitoring Lights in a Bluetooth mesh network and you can even have them keep tabs on whether someone may have fallen over.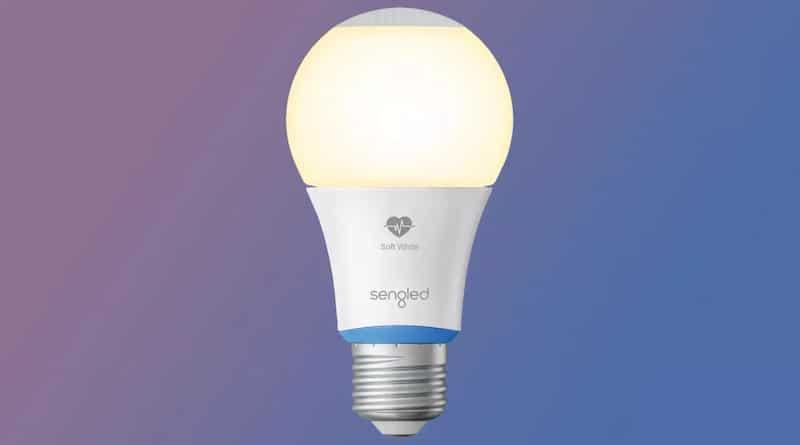 As we said... bizarre. But also pretty useful if they work; especially if you could team them up with the likes of Alexa's new Together service.
There's no word that they will though, they are currently just "under development" and a launch isn't scheduled until at least Q4 of 2022.
Moving onto Sengled smart lights that are a bit more regular, and CES 2022 was also used as the platform to launch the new Wi-Fi Video-Sync TV Light Strips.
Unlike the (amazing) Philips Hue Play Gradient Lightstrip, which requires a pricey HDMI splitter - the Hue Play Sync Box - to sync up with the moving colors of your screen, Sengled's system is good to go right out of the box and reacts to whatever is on screen, no matter the source.
However, the big caveat here is that, like a similar TV lighting system from Govee, you'll have to clip a little camera to the top of your screen to analyze the visuals.
Priced at $120, there's no date as of yet as to when the Sengled Wi-Fi Video-Sync TV Light Strips will go sale.
Also revealed at the Vegas expo were a Wi-Fi Outdoor String Light, a Wi-Fi Portable Lamp, a Wi-Fi LED Essential Oil Diffuser Light, a Zigbee Window and Door Sensor and a Zigbee Motion Sensor.