---
It's now 2022 and even in a world bogged down with COVID, there's still a human tendency to craft a fresh start for the year, make resolutions to be more informed, and do better. But, what should our resolutions be for this year? Well, that depends on analyzing current trends and making a strategic forecast of how things may go. So, here are my predictions for the New Year along with resolutions that should help you meet the challenges we'll all face in 2022. Here goes.
Author's note: I base my opinions on my interactions with CAD managers, senior management teams, and personal experience to draw my conclusions.
Image source: cdcd/stock.adobe.com.
Management and IT Takes Center Stage
A piece of advice I always throw into my CAD manager talks is, "Write out CAD management and note how much bigger the word management is than CAD." In 2022, I expect this trend to accelerate and even become worse as we appear to be stuck with a work from home paradigm that causes more coordination and managerial work than ever. Add to this that the IT burden of dealing with file sharing, cloud apps, scattered resources in Teams silos, remote access issues, and CAD licensing changes and management is an even larger part of the job. Think you can just focus on CAD or BIM work as a CAD manager and be happy and successful? No way. We all must improve how we manage everything from software to projects to people. This theme will recur in the items below, so keep reading.
So, what resolutions can we make to assist with this increased management burden and how do we know where to place our emphasis?
Resolve to: Manage your CAD resources in a way that saves money, increases employee output, and maximizes speed of output for your company. If any task you are asked to do doesn't support these objectives, then it is low priority.
Resolve NOT to: Change software just to make changes, undertake big organizational changes, or enter into expensive new software contracts without seeing PROOF from vendors that it'll work.
Software Costs Become Unsustainable
Any of you who participate in budgeting know that software continues to become more expensive. But, it isn't just the cost per license that is driving costs up so fast. Consider the following:
Taken together these trends are making CAD/BIM a lot more expensive these days and causing a lot of consternation in corporate boardrooms. 2022 may be the year where software budgets will be capped and somebody — we all know it is the CAD manager — will have to figure out how to move forward.
So, how should you approach this problematic budget reality?
Resolve to: Optimize what you already have — especially if you can leverage perpetual software tools rather than annual subscriptions.
Resolve to: Skip software updates to keep implementation costs down unless absolutely required.
Resolve to: Analyze what software your users need to do their jobs and lower license counts aggressively to save.
Resolve to: Be creative in using remote access and machine sharing to keep software costs down. I'm not telling you to violate any licensing policies here, but I am saying that you should do everything you can to keep seat counts down.
Resolve NOT to: Buy software that isn't mission critical at your location or cave-in to software company pressure to buy things you simply don't need.
CAD Software Becomes More Plugged-In
Way back when the first CAD programs came out, you just bought the software and hoped you could make it work. Then, the market evolved to offer add-ons for task-specific undertakings like BIM or mechanical modelling. The add-on market gave way to entirely new, specialized software products, but now even those products are being added to via specialized plug-in modules for rendering, surface modelling, analysis, etc. These products are frequently not produced by the same company as your CAD vendor. Think Enscape, Grasshopper, Lumion, etc. and you've got the picture.
So, how do we navigate this this complex, plugged-in landscape?
Resolve to: Evaluate any plug-ins based on their function and merit and only use those tools that work well and provide value to your users/company — particularly if you can replace subscription tools with perpetual tools.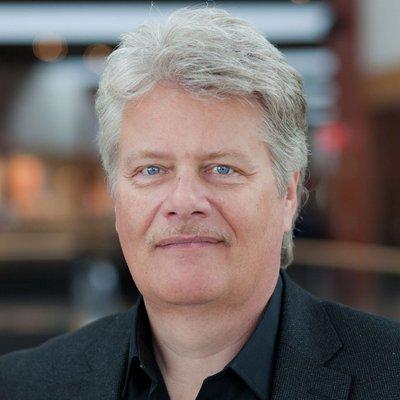 Resolve NOT to: Play the "plug-in of the week" game by not letting users randomly install the latest plug-in modules they can download without approval from you.
Resolve NOT to: Allow plug-ins to user in new user devices like proprietary apps on tablets or phones that deviate from your CAD/BIM application's native OS without specific vetting from you and/or IT, lest you create an entirely new set of problems.
Hardware and OS Stability Persists
Powerful hardware and the relative stability of Windows 10 has made it easy to specify CAD machines during the last few years and supply chain logistics have actually frozen machine configurations/costs in place during COVID. The challenge continues to be getting IT to specify and purchase CAD machines that'll serve users well for at least 3 years.
So, what is a minimum configuration for CAD/BIM you should get your IT department to use, you may ask?
Resolve to: Purchase 6 or 8 core, i7 or i9 machines with a minimum 4GHz Turbo frequency, 32GB RAM, 1TB high-speed solid-state disk, and a 6GB or higher GPU and you should be good for most CAD/BIM machines at a price point under $2,000 for desktops and around $2,600 for mobile machines (US pricing).
Resolve to: Get more involved and familiar with IT at your office and "become one of the tribe" so they'll take you more seriously when you make requests.
Resolve NOT to: Be bullied into accepting less. Any new machine should be robustly spec'd and supplied to those who need the power. If that means recycling existing machines to lower end users, then so be it. The motto for CAD/BIM hardware must always be onward and upward.
Staffing Issues Cause Stress
Hand in hand with being less valued is the current issue of "The Great Resignation" which is causing staffing issues for all manner of companies. Reduced staff may mean more pressure to "work on projects" and "stop doing CAD management stuff." (I put these phrases in quotes because I hear them all the time from upper management teams.) While these problems aren't new, COVID staffing problems have made them more severe recently and that trend will likely continue this year.
So, how can we keep this stress from becoming toxic?
Resolve to: Do the best you can given the circumstances, stay as calm as you can, and deal with your day-to-day tasks professionally. The adage never let them see you sweat comes to mind here.
Resolve to: Prioritize you task list to get the greatest amount of project output possible. And, if you can create more project output by being a CAD manager working on projects then that's even better.
Resolve NOT to: Work killer hours week after week as it'll only lead to burnout.
Resolve to: Encourage employees to work smarter, not harder. They feel staffing pressure as well, so help them avoid burn out.
CAD Management Continues to be Under Valued
With each passing year, I continue to see the CAD manager position become more part time, more lumped in with overhead, and less understood as technology becomes more complex. You know where this can lead, right? It leads to a general lack of enthusiasm and management support for CAD management. I even see the trend with BIM management as BIM has become more utilized in many AEC environments.
Alas, it seems that as any technology becomes more common, there is less desire to spend money managing it and that's why CAD management is becoming less valued.
So, how can we buck this distressing trend?
Resolve to: Make CAD and BIM coordination part of the discussion in every project you do and speak up when you see mistakes being made. If everyone respects your expertise, they're much more likely to value the job you do.
Resolve to: Evangelize on how CAD management can drive standardization and reduce errors thus saving time and money. You will get a lot more sympathy for spending time on CAD management if everyone around you understands the value of doing so.
Resolve NOT to: Suffer in silence or accept poor work practices. Management wants things to run efficiently and they need to understand that you are the resource that makes that happen.
Resolve NOT to: Stay in a dead-end job. The market for CAD professionals is red hot right now and you have options.
Summing Up
Now I encourage you to take out a pad of paper — yes actual paper — and jot down some of your resolutions for 2022. My hope is that I've inspired you to do so. By all means, email me with any of your resolutions you'd like to share.
2022 looks to be another crazy COVID year with high project loads and a tight labor market. Let's all resolve to work smart, save money, and be the engine of productivity for our companies and let's make it a great year. Until next time.
View the discussion thread.
---