Tennessee won its eighth straight game when it dismantled No. 14 Longwood 88-56 on Thursday in the first round of the NCAA Tournament, with Zeigler scoring 10 points, one of five players in double-figures. It was the 16th win over the last 18 games, dating back to early February.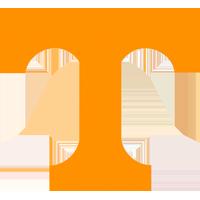 The Vols seem to be peaking at the perfect time on the court. And they couldn't be closer off the court.
"I feel like this group is goofy and fun-loving," James said, "but we know how to flip the switch when it's time for practice, time for film. Off the court and on the court it's two completely different teams.
"Off the court we're joking around, never really too serious, really relaxed. But it's completely opposite once we get on the court and start taking care of our work. I think that's a big part of maturity. I think this team is very mature in that aspect."