Hosted ByVicki Gonzalez
Award-winning journalist Vicki Gonzalez hosts interviews with community leaders, advocates, experts, artists and more to provide background and understanding on breaking news, big events, politics and culture in the Sacramento region and beyond.
Monday – Thursday, 9 a.m. – 10 a.m.on News Station
We Get Support From:Become a Supporter We Get Support From:Become a SupporterListen to Full Show /download audio Update RequiredTo play audio, update browser or Flash plugin.
Huma, and Rahmatullah, and their children in front Raihan, 7, Pakiza, 10, and Faizan, 9, and Principal Nate McGill on the far right at Ethel I. Baker Elementary School in Sacramento.
Andrew Nixon / CapRadio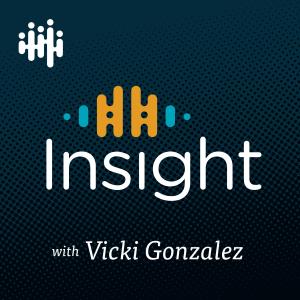 Best of Insight 2021 revisits conversations with a father discussing the dangers of counterfeit pills laced with fentanyl called 'fentapills,' following the loss of his son. Sacramento Afghan family safely returns home following three months of hiding in the aftermath of the U.S. withdrawal of Afghanistan. CapRadio Music selects the best modern music picks of the year.
Today's Guests
Nick Brunner's modern music picks
Older
Best of Insight 2021: Sen. Alex Padilla | Missing white woman syndrome | CapRadio Music's best jazz picks of 2021
Newer
Northern California Storm Totals | Omicron in the New Year | Remembering Wayne Thiebaud & Joan Didion
Temporary Protected Status for Ukrainian Refugees | A Conversation with Nevada's Lieutenant Governor | The Inclusivity Project
March 7, 2022
Displacement of Women in War | Support Following Church Murder-Suicide | UC Davis Museum Receives Architectural Recognition
March 2, 2022
CHP Body Cameras Report | CA Gas Tax Debate | UC Berkeley Enrollment Cap | Author John Lescroart
March 16, 2022
We Get Support From: Become a Supporter
February
January
2021
November
October
September
August
July
June
May
April
March
February
January
2020
November
October
September
August
July
June
May
April
March
February
January
2019
November
October
September
August
July
June
May
April
March
February
January
2018
November
October
September
August
July
June
May
April
March
February
January
2017
November
October
September
August
July
June
May
April
March
February
January
2016
November
October
September
August
July
June
May
April
March
February
January
2015
November
October
September
August
July
June
May
April
March
February
January
2014
November
October
September
August
July
June
May
April
March
February
January
2013
May
CapRadio stations are licensed to California State University, Sacramento. © 2022, Capital Public Radio. All Rights Reserved. Privacy Policy | Website FeedbackFCC Public Files:KXJZ KKTO KUOP KQNC KXPR KXSR KXJS.For assistance accessing our public files, please call 916-278-8900 or email us.