When you use an iPhone for the first time – whether it's a new iPhone fresh out of the box or a used phone that you've gotten from another user – you need to activate it to set up cellular service.
For the most part, this process is painless and straightforward thanks to the iPhone's setup wizard.
How to activate your iPhone
First, we need to install the SIM card. This is the small chip that links your phone to the cellular network.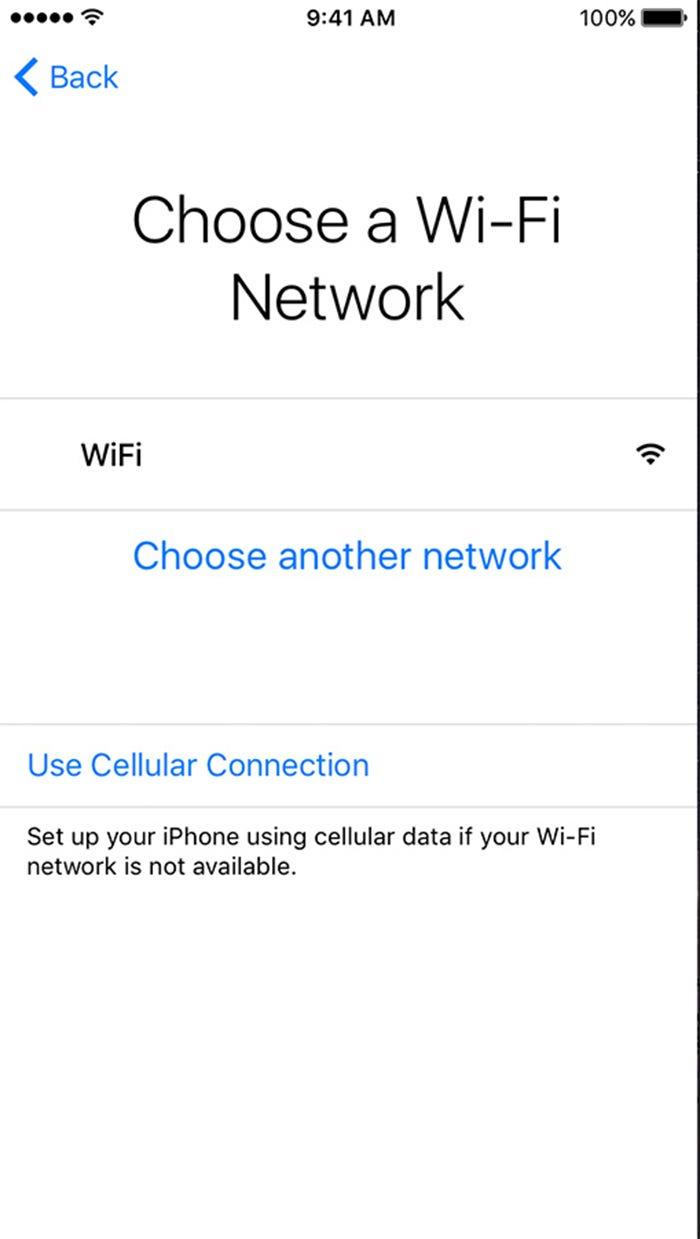 If you purchased a new iPhone in an Apple Store or from your wireless provider, the SIM card has probably already been installed for you. If not, or if you're moving your SIM card from an older phone, you need to insert the SIM card yourself.
To do this, ensure the phone is turned off, and carefully insert the SIM ejection pin (you should have gotten one with your iPhone, but a paperclip can work in a pinch) into the hole on the side of the phone until a tray pops out.
1. Insert the SIM card you want to use into the tray and push it back into the phone.
2. Turn on your iPhone by holding down the Power button until you see the Apple logo appear on the screen.
3. Begin the setup process by following the on-screen instructions.
4. When you're asked to choose a connection option, you can choose your Wi-Fi network and enter your Wi-Fi password, or choose to activate the phone over the cellular network.
5. You may be asked to sign in with your Apple ID. This is a security feature called Activation Lock and it's designed to prevent theft. If this is your own iPhone, log in with your Apple ID. If this phone originally belonged to someone else, you'll need to ask the original owner to sign in with their Apple ID so you can complete the setup. You can change the Apple ID later.
It'll take several minutes for the phone to activate. Once it's done, you can proceed with the rest of the initial setup. Following the instructions in the setup wizard, you have several choices:
Dave JohnsonFreelance WriterDave Johnson is a technology journalist who writes about consumer tech and how the industry is transforming the speculative world of science fiction into modern-day real life. Dave grew up in New Jersey before entering the Air Force to operate satellites, teach space operations, and do space launch planning. He then spent eight years as a content lead on the Windows team at Microsoft. As a photographer, Dave has photographed wolves in their natural environment; he's also a scuba instructor and co-host of several podcasts. Dave is the author of more than two dozen books and has contributed to many sites and publications including CNET, Forbes, PC World, How To Geek, and Insider. Read moreRead less William AntonelliEditor & Staff Writer for Tech ReferenceWilliam Antonelli (he/she/they) is a writer, editor, and organizer based in New York City. As a founding member of the Reference team, he's helped grow Tech Reference from humble beginnings into a juggernaut that attracts over 20 million visits a month. Outside of Insider, his writing has appeared in publications like Polygon, The Outline, Kotaku, and more. He's also a go-to source for tech analysis on channels like Newsy, Cheddar, and NewsNation. You can find him on Twitter @DubsRewatcher, or reach him by email at wantonelli@insider.com. Read moreRead less