In a move that came as a surprise to many industryobservers, ASSA ABLOY on Wednesday announced that it has entered into anagreement to purchase the Hardware and Home Improvement (HHI) division ofSpectrum Brands for $4.3 billion.
The acquisition would bring brands such as Kwikset, Baldwin,Weiser and National Hardware under the corporate umbrella of ASSA ABLOY. The dealalso would include Pfister, a maker of consumer plumbing fixtures andaccessories.
In a statement, ASSA ABLOY said the acquisition is a"strategically important step" in developing its residential business in NorthAmerica while also supplementing the company's "reputation for innovation" onthe commercial side.
"This acquisition advances our strategy to strengthen ourposition by adding complementary products to the core business," Nico Delvaux,president and CEO of ASSA ABLOY, said in the statement. "It will furtheraccelerate the transformation from mechanical to digital solutions."
"Our technology platform and innovation focus supplementsHHI's current offerings and provides an exciting opportunity for us to deliversuperior value to consumers," added LucasBoselli, executive vice president of ASSA ABLOY and head of the AmericasDivision.
For its part, Spectrum Brands said divesting of the HHIdivision would enable it to focus its business around its three remainingbusiness units, including Global Pet Care, Home & Garden and Home andPersonal Care. "I am confident that ASSA ABLOYwill take (HHI) to its highest potential," said David Maura, CEO of Spectrum Brands. "Afterthe closing, we will become a more pure-play consumer staples company."
Headquartered in Lake Forest, Calif., HHI employs about7,500 people worldwide and has manufacturing facilities in the United States,Mexico, Taiwan, China and the Philippines. For the fiscal year ending September2020, HHI's net sales were $1.3 billion with an adjusted EBITDA margin ofaround 19%.
Analysts say the combination of Kwikset and Baldwin withASSA ABLOY's existing consumer-focused product lines, such as those from Yaleand August Home, would create a residential access control juggernaut.
"The acquisition of Spectrum Brands' Hardware and HomeImprovement division by ASSA ABLOY brings together the two leading door lockmakers, in terms of market share, in the smart-home industry," says Patrice Samuels, senior analyst at market research firm Parks Associates. "Thecollaboration between these teams should drive high innovation and better userexperiences in the smart-door-lock industry and give ASSA ABLOY greaterinfluence in setting industry standards."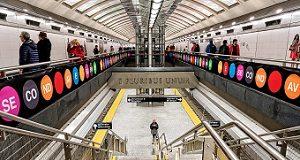 SecurityInfoWatch.com reached out to ASSA ABLOY for further comment on howthese new brands fit into the company's overall strategy, but the companydeclined to comment beyond the statements issued because of in-progressregulatory approvals.
According to Brian Ruttenbur, managing director at ImperialCapital, the move also could have a significant effect on the bottom line ofanother industry heavyweight.
"I think that Allegion has to be worried by this, becausethis is a big competitive threat for them, as the shelf space at a Home Depotor Lowe's has just dramatically shifted to ASSA ABLOY," Ruttenbur says. "Theonly thing that [Allegion] can hope for is toclaim that this is a monopolistic move. If I were in their position, that'swhat I would try to do. That said, it's impossible for me to know what theregulators are thinking along those lines — that's not my forte — but all I cansay is I wouldn't want to be in the boardroom of Allegion."
In a company statement, Allegion said: "This announcement,which is still pending regulatory approvals, does not change Allegion'slong-term business strategy or approach to the residential markets and currentlandscape in the U.S."
John Loud, the owner and president of Georgia-based LOUDSecurity Systems, says ASSA ABLOY's continuedinvestment in the residential side of the business is"impressive and encouraging."
"Clearly,investing with the residential piece is an interesting position and isdifferent than what I've kind of known [ASSA ABLOY] to be in the past," addsLoud, who also is chairman-elect of the Electronic Security Association (ESA)."Kwikset [is used] especially when you are in the builder marketplace, but Ithink the most interesting thing is that ASSA ABLOY is [acquiring] that much ofthe residential marketplace to say, 'we've got the commercial play, but now weare going to invest billions to take more of a market position from the resipart.'"
Larry Schwalb, owner of Philadelphia-based Houdini Lock& Safe, which has been in business for over 35 years, calls the acquisitiona "game-changer."
"What they are reallyafter is the grade 3 hardware business – Kwikset and Baldwin and getting intothose big boxes. It's a race to the bottom,"Schwalb adds. "One of the most popular thingspeople need is locks and keys. Buyers want it so cheapthat they will drive by four locksmithsand a hardware store just to get a deadbolt at a big-box store. People will buya deadbolt for $20 and think that's adequate for their home."
Schwalb says the deal is somewhat reminiscent of whenStanley Works acquired Best Access Systems in 2002;however, he notes that ASSA ABLOY is likely tokeep many of the brands in the corporate fold rather than sell them off.
"They'll keep Kwikset. Kwikset is a huge asset. They'llkeep Baldwin. Baldwin is absolutely another great asset," he adds. "It's a reallyinteresting development."
The acquisition is expected to close during the fourthquarter of 2021.
Joel Griffin is Editor-in-Chief of SecurityInfoWatch.com;Paul Rothman is Editor-in-Chief of Security Business magazine; andWill Christensen is Senior Editor of LocksmithLedger magazine.